On May 16th, 2020, Peaches gave birth to 5 puppies ...

3 bitches (black tri and red tri) and 2 males (black tri and blue merle) .... unfortunately the little Batman did not make it and crossed the rainbow bridge. We are very sad ... but joy and sorrow are known to be close together and that's why we are of course happy about the 4 squeaky-cheeked puppies. Peaches is recovering a little again and in 4 weeks the first puppy cuddlers can come to us.
All puppies currently have interested parties ...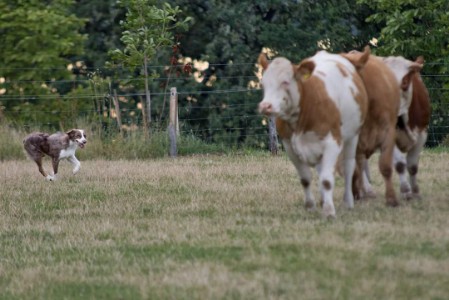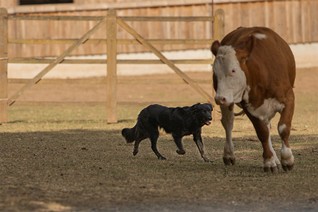 After a long search for the right male for Peaches, it finally clicked. At a cattle herding seminar, I saw Ty live for the first time ... and I immediately liked what I saw. A very fine guy, absolutely gracious and kind. Has a great feeling for the animals, retires independently despite his young age and drive strength and leaves enough space for the animals. Great flanks and easy to train ..... all in all I think it's just great.
I hope for very talented working dogs with an open and friendly nature.
The COI of the puppies is 5.86%
---
We are also planning a litter for winter 2020/2021
Laiva x Levi
---
If you are interested in a puppy from these matings, please feel free to contact me by email or phone.
We have joined the 10steps program.